DEEP Centre Founders
Anthony Williams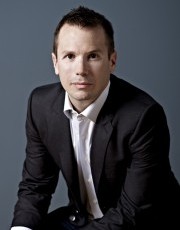 Anthony Williams is co-founder and president of the Centre for Digital Entrepreneurship and Economic Performance and co-author (with Don Tapscott) of the international bestseller Wikinomics and its follow-up MacroWikinomics: New Solutions for a Connected Planet. Anthony is a senior fellow for innovation with the Lisbon Council in Brussels, executive editor for the Global Solutions Network at the Martin Prosperity Institute and chief advisor to Brazil's Free Education Project, a national strategy to equip 2 million young Brazilians with the skills required for a 21st Century workforce. Anthony was recently a visiting fellow at the Munk School of Global Affairs at the University of Toronto and Program Chair for the 18th World Congress on Information Technology. Anthony's work on technology and innovation has been featured in such publications as the Huffington Post, BusinessWeek, Harvard Business Review and the Globe and Mail. He is currently at work on a new book on how micro-multinationals are revolutionizing work, life and the global economy.
Dan Herman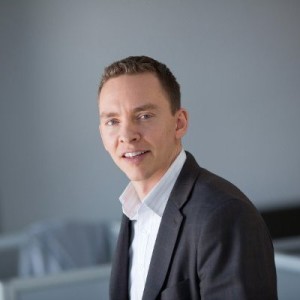 Dan Herman is co-founder and executive director of the DEEP Centre and a Senior Advisor on the development of the Lazaridis Institute at Wilfrid Laurier University. His work focuses on the intersections of innovation, strategy and international competitiveness.
Previously, Dan was a Senior Policy Advisor for the Government of Ontario's Open for Business initiative, and prior to that, the Program Director of New Paradigm's Government 2.0: Wikinomics, Government and Democracy research program where he worked with government agencies from around the world on the implications of economic, demographic and technological change on government service provision, regulation and participatory engagement.
Dan has been an invited speaker at numerous conferences and organizations including the World Economic Forum, the United States General Services Administration and government agencies from across North America. Dan holds a PhD in Global Political Economy from the Balsillie School of International Affairs, a Masters in Development Studies, focusing on trade and economic policy in the Faculty of Economics at the London School of Economics, and a degree in Business Administration from Wilfrid Laurier University. He has traveled to over 50 countries in Africa, Asia, Europe and the Middle East, and is fully bilingual.
DEEP Researchers & Contributors
Warren Clarke
Warren is a  Senior Research Associate at the DEEP Centre where his work includes a strong focus on the politics of intellectual property (IP) and the evolving role of the state in the control and regulation of IP. Warren recently successfully defended his PhD at the Balsillie School of International Affairs where his research focused on international relations and global regulatory politics.  Warren is a Board member for the Waterloo branch of the Canadian International Council (CIC) and was previously a doctoral fellow at the Centre for International Governance Innovation (CIGI).
Kirill Savine
Kirill is the DEEP Centre's data guru. He holds a degree in Economics and Finance from Wilfrid Laurier University. He has previously worked with  The Laurier Centre for Economic Research and Policy Analysis, where he contributed to various economic policy publications and published periodic labour market newsletters, as well with Philip Morris International.  Kirill's interests include economic policy research and computational finance methods for investing.
Mary Eileen Milner
Mary  is a research associate for the DEEP Centre and a 2014 graduate of the Master of Global Affairs program at the Munk School of Global Affairs, University of Toronto. She is a dedicated researcher, project manager, and stakeholder relations expert with over five years' experience at local, national, and international organizations. Mary has published on numerous issues including anti-child sexual exploitation, sustainability, and humanitarian crises. She is passionate about facilitating and sharing innovations and collaborations aimed at addressing social and environmental issues.
Paul Barter
As VP Research at T4G Limited Paul thinks and writes about the intersection of technology, business, and society. Additionally, Paul is an Adjunct Professor of Technology Strategy at the York University Schulich School of Business and a strategic advisor to both mature businesses and disruptive startups. Paul is an unabashed optimist and passionate about the opportunities and challenges posed by disruptive technologies in today's rapidly changing global economy. Paul studied Mechanical Engineering and Economics at the undergraduate level and holds an International Executive MBA from the Kellogg School of Business at Northwestern University. Links to Paul's writing can be found at www paulbarter.com and he can be followed on twitter @barterpaul